After closing at its lowest point in months in the previous week ($106.75 on 12/16), Apple (NASDAQ: AAPL) share prices rallied a bit last week to close at $113.99 on the day after Christmas. The cause of the recent drop off is anyone's guess, but there are plenty of reasons to support its rally, including the continuing high demand for the iPhone 6 and 6 Plus.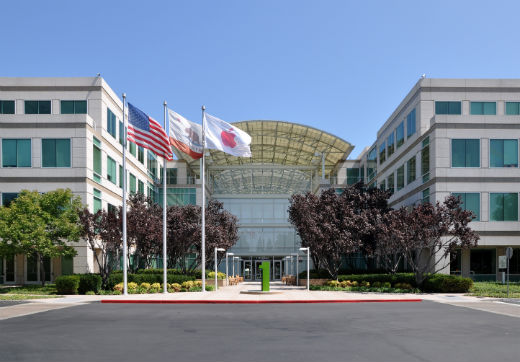 The current demand for Apple's flagship phones is actually stronger than ever, despite it being on the market for over three months. According to a recent survey by investment firm Piper Jaffray, 40% of 1,004 consumers said they were interested in purchasing the iPhone 6 or 6 Plus. This compares to 33% in a similar survey conducted just before the iPhone 6 launch and 37% in a post-launch survey.
With 2014 winding down, Apple released its annual top apps lists. Clash of Clans crowned the Highest Grossing Apps of 2014. The ultra popular game is based on the "freemium" model, which offers a free download, but charges money for various in-app purchases like unlocking new levels, characters, items, etc. In fact, nine of the top ten highest grossing apps are based on the freemium model.
Rockstar Consortium, a patent holding company created by Apple, Ericsson, Sony, Blackberry and Microsoft to acquire thousands of telecommunications patents from the now defunct Nortel, looks like it is downsizing, possibly even disbanding. The company plans to sell at least 4,000 of its patents to RBX, a patent holding firm backed by Google and Cisco. Along with the sale, Rockstar will drop patent infringement litigation against Samsung, LG, HTC and Huawei.
A recent
survey from Chegg
found that Apple and Beats products are the most popular in their categories among college students. 51% of the 880 students surveyed said they preferred the iPhone over other smart phones, while 46% of respondents preferred Beats headphones over other brands.
After temporarily closing its online store in Russia due to the recent volatility of the ruble, Apple reopened it last week with higher prices. According to Bloomberg, the iPhone price jumped 35%, to the equivalent of $956.
Apple reportedly spent $56 billion on stock buybacks during 2014, making it the top spender among the S&P 500 on such endeavors.