Apple (NASDAQ: AAPL) once again reached an all time high as its share price closed at $109.01 on Friday. On Thursday this week (November 13), the company will pay out a record quarterly dividend of $0.47 per share. The ex-dividend date was last Thursday (Nov. 6), which means that all shareholders as of that date will receive the dividend payment, regardless of who holds the stock.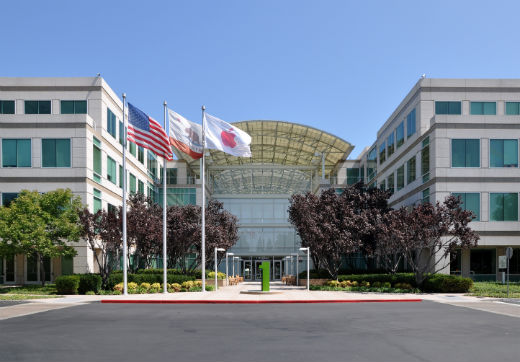 A note to investors issued last Tuesday by Canaccord Genuity analyst, Michael Walkley indicated that Apple is dominating the handset market. Analysis shows the Cupertino giant accounts for a whopping 86% industry profits, while chief rival Samsung has dwindled to just 18% (the two account for over 100% because rivals like Motorola and Microsoft lost share).
On Thursday, market analysis from Chitika showed that web traffic from iPads is up 1.9% since July, though still down slightly year-over-year. Apple's tablets continue to dominate this area, with 79.9% of North American tablet-based web traffic originating from them. Amazon's Kindle generates the second most, with just 6.7%.
A rumor from French site, iGen claims that Apple will release its much anticipated Apple Watch on Valentine's day (February 14). The source also says there will be a $500 stainless steel model and a $4,000 - $5,000 gold model. Prices are still expected to start with a $349 anodized aluminum sport model.
Merchant Consumer Exchange (MCX), developer of the CurrentC mobile payment system, has seemed like a thorn in Apple Pay's side in recent weeks. Merchants such as CVS and Rite Aid have chosen not to accept Apple Pay due to exclusivity agreements with MCX. In an
interview with The Verge
, CEO Dekkers Davidson acknowledged the exclusivity agreements, but noted that they are "short-lived... measured in months not years."
Several months after Apple and IBM announced a partnership, Apple has put up an AppleCare for Enterprise page, suggesting the official rollout could be imminent.
According to a report from Geekwire, Apple may have acquired Union Bay Networks, a cloud networking startup in Seattle. This would be Apple's first outpost in the region, though the company did not confirm the acquisition, but rather gave its typical response that it often acquires small technology companies and generally does not discuss its plans.
Apple is set to borrow euros for the first time ever, in order to take advantage of record low interest rates in Europe. The company will issue two sets of bonds worth a total of about $3.5 billion, one in eight year notes that will yield 1.082% and one in 12 year notes that will yield 1.671%.
According to BusinessWeekly, Apple will be opening a research and development facility in Cambridge, UK.