Apple (NASDAQ: AAPL) stock prices didn't move much last week, gaining about 1.6% after opening Monday at $123.88 and closing Friday at $125.90. Shares reached a high of $129.25 on Thursday which, coincidentally, was the same day the company replaced AT&T on the Dow Jones Industrial Average.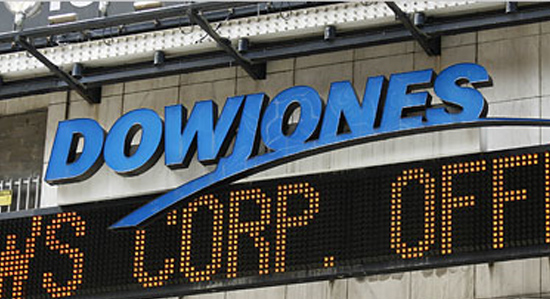 The big news of last week, though not yet official, is that Apple is working on a subscription TV service that analysts believe will debut in the fall and offer a bundle of about 25 channels for a price in the $30 - $40 per month range. The
company is actively negotiating content deals with Disney/ABC, CBS, 21st Century Fox, Viacom and Discovery; talks with Comcast (parent of NBCUniversal) have apparently stalled.
Morgan Stanley analyst Katy Huberty believes the service will push Apple's overall service revenue (which includes the App Store and Apple Pay) to over 20% of the company's total revenue. She sees the potential for 15 million subscribers for the new streaming TV service.
Other notable items last week:
Apple will be expanding its iPhone Reuse and Recycle program in the upcoming weeks to include non-iOS devices. Android and other devices will garner up to $175 toward a new iPhone. The move should help to boost iPhone sales.
Apple sales will receive another boost when both China Telecom and China Unicom add the iPad Air 2 and iPad mini 3 to their lineups beginning March 27th.
The steady parade of Apple Pay additions continued last week with the inclusion of 39 more financial institutions. The new additions, comprising 27 credit unions and 12 banks, included Charles Schwab, RBC Bank and America's Credit Union among others. A full list of Apple Pay participants can be found here.
In a Reuters report last week, Boeing revealed that several tech companies including Apple, Google, Amazon and Facebook are looking into purchasing high throughput communications satellites for the purpose of expanding internet access, which currently is only available to about 30% of the global population. The idea behind this, of course, is that greater internet access would translate to greater business opportunity.
Apple Pay is apparently being adopted at a very slow rate, according to a report by InfoScout. Their survey showed that only 6% of iPhone 6 users have actually used Apple Pay, 85% have never touched it, and about 9% have set it up, but not actually used it. The 85% were either happy with their current payment methods or were unsure about how Apple Pay works and who accepts it. Surprisingly, security was not a big concern.