Apple (NASDAQ: AAPL) stock has suffered several price swings in the past month and, according to a Bloomberg report, the bears are out in numbers and causing increased volatility in the market.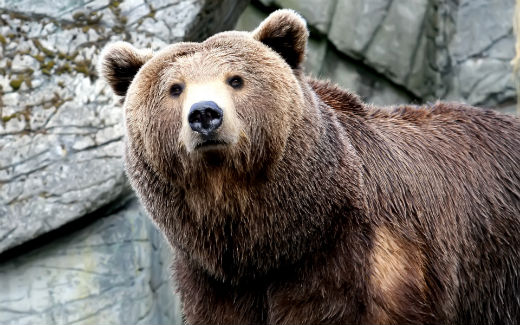 According to St. Louis-based Stifel Nicolaus & Co. money manager, Chad Morganlander, "Apple is the largest publicly traded company in the U.S. and it has great influence on every index it's in." In fact, it is so influential that a 1% drop in its value results in a 5 point loss for the Nasdaq 100 Index, according to Bloomberg reporters Joseph Ciolli and Callie Bost. It also results in a $6 billion drop in the company's market value.
Since the beginning of September Apple has seen two large price swings - a 4.2% drop on Sept. 3 and a two day, 4.6% decrease on the 24th and 25th. The first drop was likely due to the massive celebrity nude photo leak over Labor Day weekend. The latest was due to the botched iOS 8.0.1 release and "Bendgate," in which a small number of people complained about the iPhone 6 Plus bending in their pockets.
Though Apple has denied responsibility for the nude photo leak, Bendgate has been assessed for what it is (an extreme outlier) and the iOS snafu boils down to no more than an unfortunate hiccup, the negative publicity has nonetheless awoken the bears. There are now plenty of people betting on Apple stock to drop, and this is the reason why the price has been hovering around $100, and also the reason that the Chicago Board Options Trade Volatility Index (VIX) has jumped 35% over the past month. According to the report, contracts that appreciate as Apple stock depreciates are selling at their highest rate in 14 months. Currently there are .74 such contracts for every one bullish contract, up from a .68 average for the previous eight months.
All this aside, "Apple is a company that continues to generate a tremendous amount of cash, and is starting to develop a history of raising its dividend, which is very attractive," according to Oliver Pursche, president of Gary Goldberg Financial Services. Apple is expected to announce the next generation iPad Air and a Retina display 27" iMac, and launch OS X Yosemite at an
event on October 16th
, which is positive news. The company is also forecast to increase its fourth quarter year-over-year profit by 9%, and another 14% increase for fiscal 2015.