Apple Inc. (NASDAQ: AAPL) closed at $94.43 with a volume of just under 50 million shares, which is about average in recent weeks. As of this writing, AAPL is trading at $94.66, which doesn't seem too exciting considering the company is widely expected to post strong numbers when it releases its Q3 earnings after today's closing bell. The iPhone largely drove sales in the first half of 2014 and, according to Bidness Etc., third quarter sales will be strong as well, with analysts expecting 35.88 million units sold (UPDATE: Q3 earnings report is in). This will miss second quarter sales of 43.72 million units, but it was expected that customers would hold off buying new iPhones this quarter, with the iPhone 6 launch just around the corner.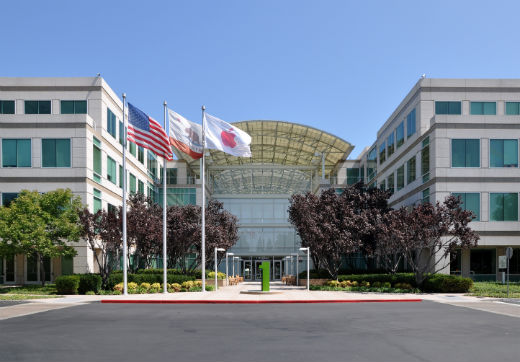 In other news, we recently reported that Apple CEO Tim Cook was looking for new members for Apple's Board of Directors. This past week, on Thursday, Apple announced that Susan L. Wagner, founding partner and director of BlackRock, has been elected to Apple's board of directors. She will replace Bill Campbell, the board's
longest-serving member, who is retiring after 17 years of service.
On Tuesday, Apple announced that it would be joining IBM in a partnership to help companies "achieve new levels of efficiency, effectiveness and customer satisfaction—faster and easier than ever before." A key part of the venture, which will be known as "IBM MobileFirst for iOS," will involve the companies working together to form a new class of "made-for-business apps" targeting specific industry issues or opportunities in retail, healthcare, banking, travel and transportation, telecommunications and insurance, among others, that will become available starting this fall and into 2015.
It was also
reported
last week that both Foxconn and Pegatron would begin mass production of the iPhone 6 this week. As part of preparation for production, both companies reportedly were going to hire massive amounts of new employees to help cope with the higher anticipated demand for the new handset. Foxconn will also be deploying its new "Foxbots" to help with certain areas of production.
A rumor circulated for much of last week that former White House Press Secretary Jay Carney would possibly be joining Apple in a public relations role. That rumor seemed to be quashed by the end of the week, but was resurrected over the weekend when a friend of Carney's apparently told Bloomberg that he was still considering the position.