Apple (NASDAQ: AAPL) stocks once again closed the week at a record high. Share prices opened the week on Tuesday (due to President's Day) at $127.49 and closed on Friday at $129.50. The most exciting news of last week, though Apple has not officially commented on it, is the company's foray into the automobile industry. What started as far-fetched speculation after a spate of mysterious minivan sightings and an email from an unnamed Apple employee claiming that Apple would "give Tesla a run for its money," now appears to be reality.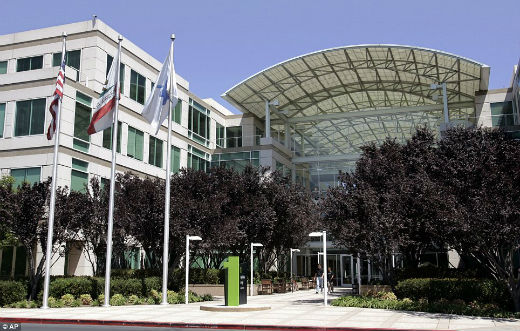 The Wall Street Journal did some digging and found that Apple does have an automotive related top secret project codenamed "Titan," and further investigation by Bloomberg indicates that Apple wants to have an electric car on the market by 2020.
Clearly this is big news for Apple investors, and may even be a calculated leak to keep interest high in future product categories. This has huge potential, even if
it turns out to be only moderately successful (if it turns out at all). Piper Jaffray analyst Gene Munster says that investor feedback has been positive thus far, and that if Apple was to capture 10% of the market it could mean $50 billion in new revenue.
Other notable items from last week:
Apple Pay added support for 20 more financial institutions, including Morgan Stanley. Meanwhile, Staples disclosed that, although it hasn't really caught on yet at its brick-and-mortar points of sale, Apple Pay now accounts for more than 30% of sales through its iOS app.
On another front, the mobile payment system is facing challenges in China, as negotiations with China's state run credit and debit card system operator, UnionPay, have stalled.
RBC Capital analyst Amit Daryanani raised his price target for Apple shares from $130 to $140, forecasting that Apple will generate another $66.6 billion in capital in fiscal 2015. Encouraged by Tim Cook's statement that Apple is not interested in "hoarding" its cash, he believes the company will return most of it to investors.
According to Nikkan Kogyo, Apple is in negotiations with Japan Display (a joint venture between Sony, Hitachi and Toshiba) to build a new, $1.7 billion LCD display manufacturing facility. In return for its investment, Apple would receive most of the facility's production capacity.
Cuba can now be a legal customer of Apple. Apple removed the nation from its list of countries it can't do business with following the U.S. Department of Commerce's Bureau of Industry and Security amendment to its regulations, allowing Cuba to be a trade partner.