Submitted by Anders Batten on
After refreshing its iMac lineup with a low cost $1,099 model, Apple quietly updated its iPod touch lineup with a new 16GB entry-level version. Apple also reduced the price of its current 32GB and 64GB models to $249 and $299, respectively.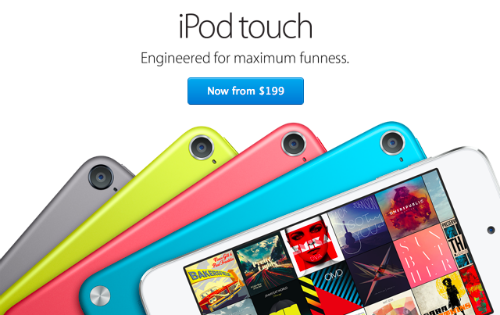 The new $199 model is now available on Apple.com in Space Grey, Silver, Pink, Yellow, Blue and Red. The 16GB version is also now equipped with a 5MP iSight camera with LED flash, and it ships with the latest version of iOS 7. Besides the new camera the new model features the same specs as before, a 4-inch Retina display and A5 processor.
The 16GB iPod touch is listed as shipping in "24 hours" and includes a pair of Apple EarPods and a Lightning to USB Cable.
Apple also recently dropped the price of its MacBook Air models by $100 each, and slashed the price of Apple TV in Europe.