Submitted by Marshall Walker on
Kingdom Rush is free to download for one week starting today, September 19. This is one of the best tower defense games ever made, and I can't recommend it highly enough! In Kingdom Rush you must use 8 specialized towers with 18 tower abilities to defeat over 45 different enemies on many different levels. The fun achievements, challenging levels and extra game modes make this one of the most addicting action fantasy defense games I have ever played!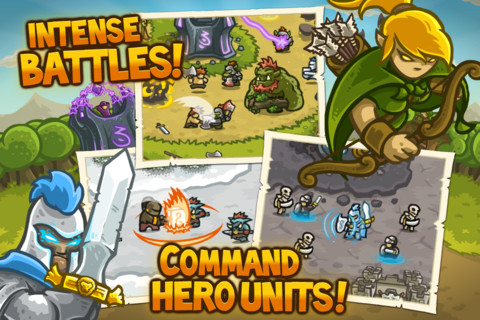 Unlike other tower defense games, Kingdom Rush requires much more strategy than placing turrets and upgrading them. You must select the best combination of units and special abilities that will give you the greatest chance of defeating the many different enemies and their special powers. Kingdom Rush also requires good timing, and allows you to interact with your environment. It is one of the few games where you will want to conquer every level of difficulty and finish every achievement. Not only is the game fun and challenging, but the graphics are great, the sound effects are fun, and it offers repeat playability.
Kingdom Rush for the iPhone and iPod is currently free to download from the App Store. Kingdom Rush HD for the iPad is still $2.99, but worth every penny!