Submitted by Marshall Walker on
I still believe Pirate Defense is one of the greatest Tower Defense games ever created, but it's not available for iOS devices. That makes Kingdom Rush my favorite iPhone/iPad Tower Defense game by default. However, if you have already taken my advice and played both Pirate Defense and Kingdom Rush, and are looking for something new to play, here are two great TD games you might have missed.
The Creeps (Free w/ option to buy more levels)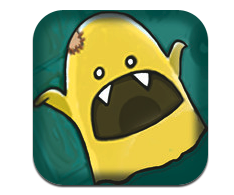 The Creeps is one of the most popular TD games with over three million downloads. If you're new to the world of TD games and have never given The Creeps a chance, stop what you are doing and download it immediately! You won't be disappointed.
In The Creeps, players must defend their bedroom from the monsters in their closet by using various weapons such as glue bottles and flashlights. The game features Game Center support, over 60 achievements and 25 free levels with the option to purchase more. If you do get addicted, and you will, I suggest buying the All Access Pass, which unlocks everything for $5.99.
Goal Defense (Free)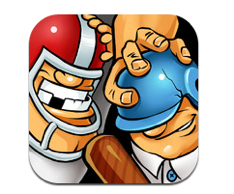 Goal Defense is a unique sports themed TD game, but don't worry, you do not need to be a sports fanatic to enjoy it. Players must build and coach a team of goofy underdogs to stop waves of muscle-bound jocks from stealing the coveted Golden Bowl trophy.
The different tower combinations and hex-based gameplay is what separates Goal Defense from other TD games. For example, you can use baseball batter to enhance your pitcher and employ your coach as a roadblock while using his him to motivate your players. The bonus drag and drop weapons and wacky tower upgrades (the fatter your cheerleader, the better she is) also add an extra fun element to this game.