How do I redeem an iOS app promo code / download code?
App promo codes can be redeemed with iTunes on a computer. To use a promo code or download code open iTunes and navigate to the iTunes Store.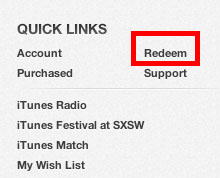 The quick links section will be visible on the right side of the iTunes store window. Click redeem and enter your AppleID password if prompted.
Enter the promo code in the Code field and click the Redeem button.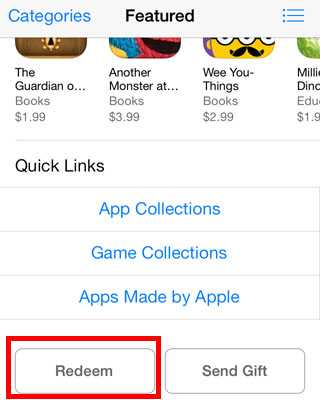 Promo codes can also be redeemed on an iOS device. First open the App Store, iTunes Store or iBooks Store on your iOS device.
Scroll down to quick links at the bottom of the Featured section and tap Redeem. Sign in with your AppleID if prompted, then enter the content code.