How can I jailbreak iOS 7.1?
Currently there is no jailbreak solution for iOS 7.1. Apple has patched the primary kernel exploit used by the evasi0n 7 jailbreak, as well as additional exploits found in previous versions of iOS 7.
Those who have already jailbroken are advised to stay away from the iOS 7.1 update. Installing iOS 7.1 will remove the jailbreak, and render evasi0n useless.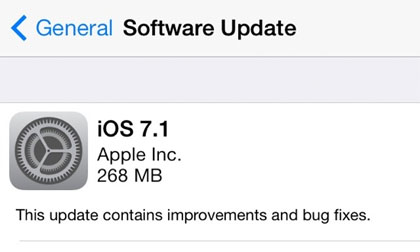 For users who do not wish to jailbreak their devices now or in the future, updating to iOS 7.1 is recommended.