Submitted by Bob Bhatnagar on
The iPhone typically registers a keystroke by providing a sound effect and popping up the key pressed. This zooming animation confirms the right key was entered, by providing a visual cue. While the keyboard clicks can be silenced under Settings -> Sounds, turning off the animations requires a jailbreak tweak.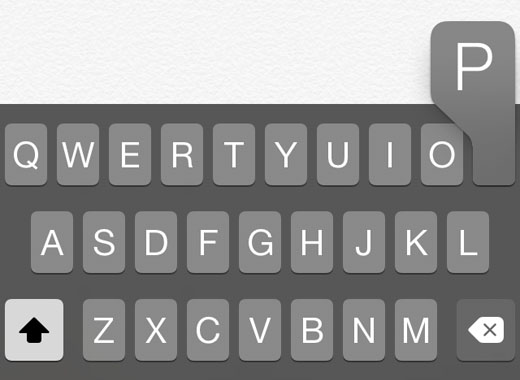 NoKeyPop brings this functionality to the iPhone, by removing the zoomed in key preview entirely. This means when keys are entered they do not react. For hiding keystrokes from potential spies this can be an important tool. Having keystrokes highlighted when entering a password, for example is not ideal.
NoKeyPop has no settings or options to configure, just a toggle to enable the tweak. Developer PoomSmart has brought many useful tweaks to the table, especially when it comes to photography and video. NoKeyPop is not for everybody, but it may fill a niche for minimalists.
NoKeyPop is available from the BigBoss repo on Cydia for free. To start customizing iOS, click here for instructions on jailbreaking iOS 8.0-8.1.2. Those with older firmware can jailbreak with Pangu (iOS 7.1) or evasi0n 7 (iOS 7.0). Find out how to purchase and install Cydia tweaks with this guide.
Follow the
iPhoneFAQ Twitter feed
and
stay tuned to Facebook
for the latest jailbreak tweaks and news.