Submitted by Fred Straker on
The suprises keep coming on the jailbreak front, with TaiG team launching an untethered iOS 8.1.1 jailbreak on Black Friday. The TaiG jailbreak works with any iPhone, iPad or iPod touch running iOS 8.0-8.1.1. Once the iOS device is prepared for jailbreaking, the process takes place with just one click.
UPDATE: Click here for a tutorial on how to jailbreak iOS 8.1.3-8.x with TaiG version 2.
Mac users, Click here to jailbreak iOS 8.0-8.1.2 with PP Jailbreak for OS X.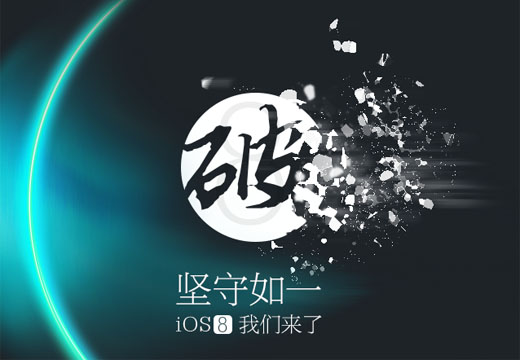 The current version of TaiG is a Chinese-language release and supports Windows only. In order to prevent problems, it is recommended to update iOS using the latest version of iTunes on a computer. Those with previously jailbroken iOS 7 devices should backup, then restore to iOS 8.1.1 to get started. Follow these steps to use the TaiG jailbreak tool:
1. Backup your iOS 8 device with iTunes, iCloud, or both.
2. Turn off the Passcode under Settings -> Passcode -> Turn Passcode Off.
3. Turn off Find My iPhone in Settings -> iCloud -> Find My iPhone.
4. Put the iOS 8 device into Airplane mode under Settings -> Airplane Mode.

5. Download the TaiG Jailbreak tool from http://taig.com/ to Windows. Click the blue button in the bottom center of the site to download.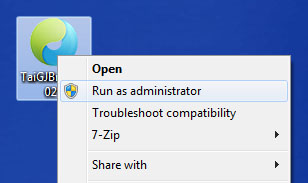 6. Unzip the file then right-click on the TaiGJBreak software icon and choose Run as administrator.
7. Click Yes if prompted by User Account Control.
8. Connect the iOS 8 device to the Windows computer via USB.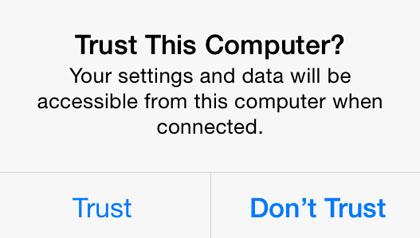 9. Unlock the iOS device and tap Trust when the dialog appears.

10. Uncheck the software listed under Cydia (green check box). When the dialog appears click the 'X' to exit. Keep the Cydia box checked.

11. Click the green Jailbreak button. Do not disconnect while TaiG jailbreaks the iOS 8 device!

12. When complete, the iOS device will reboot.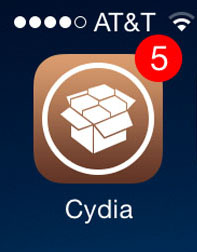 13. Tap the Cydia icon on the home screen to launch the jailbreak app store.
14. Cydia will configure the filesystem.
15. Reopen Cydia when complete, and tap Changes -> Update to install available updates.
That's it! The iOS 8.x device is now jailbroken. Stay tuned to the iPhoneFAQ Twitter feed to follow jailbreak tweaks and software to extend and customize iOS 8.