Submitted by Bob Bhatnagar on
Tired of app icons bouncing all over the place when iOS is in wiggle mode? The jailbreak tweak Anchor puts a stop to this automatic alignment behavior. With Anchor installed, the home screen is converted into a static grid.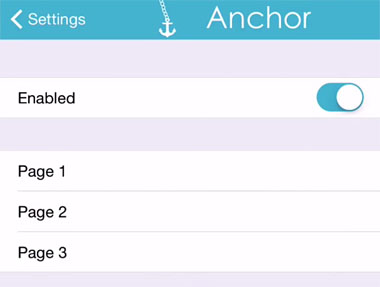 Once installed, spaces can be left between iOS app icons. Any app configuration can be used, arranging icons anywhere on the grid without automatic sorting. While previous jailbreak tweaks such as Gridlock do the same thing, Anchor updates the concept for iOS 8.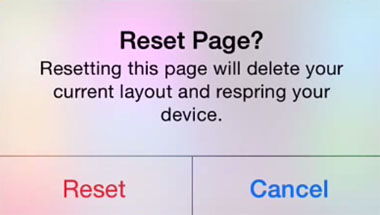 Under Settings -> Anchor each home screen page can be viewed or reset. Resetting a page clears the spaces and brings the icons back together in a stock pattern. A respring is required for the reset to take effect. For this reason, the hard reset option is recommended. Soft reset will simply postpone the reset until the next respring or reboot. Other than the reset functions, the only other option is a toggle to enable or disable the tweak.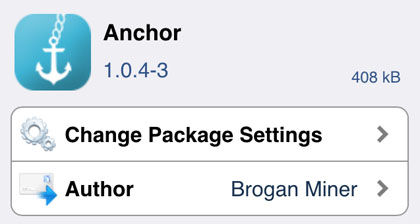 Anchor is available from the BigBoss repo on Cydia for $1.99. To start customizing iOS,
click here for instructions on jailbreaking iOS 8.0-8.1.2
. Those with older firmware can
jailbreak with Pangu (iOS 7.1)
or
evasi0n 7 (iOS 7.0)
. Find out
how to purchase and install Cydia tweaks with this guide
.
Follow the iPhoneFAQ Twitter feed and stay tuned to Facebook for the latest jailbreak tweaks and news.