Submitted by Bob Bhatnagar on
Tired of app icons bouncing all over the place when iOS is in wiggle mode? The jailbreak tweak Anchor puts a stop to this automatic alignment behavior. With Anchor installed, the home screen is converted into a static grid.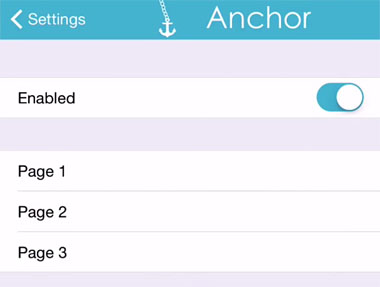 Once installed, spaces can be left between iOS app icons. Any app configuration can be used, arranging icons anywhere on the grid without automatic sorting. While previous jailbreak tweaks such as Gridlock do the same thing, Anchor updates the concept for iOS 8.