Submitted by Bob Bhatnagar on
It may be sad news for those who are currently enjoying the iOS 6 jailbreak known as evasi0n. History shows that Apple always comes around with a response to the bugs exploited by the latest jailbreak, and this time is no exception. According to evad3rs team member planetbeing, Apple has already patched at least one of the bugs used by evasi0n in the first developer beta of iOS 6.1.3, making the jailbreak inoperable.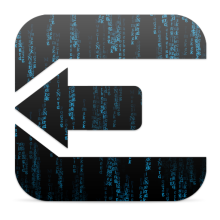 His comments appeared in Forbes, where he explained that not all hope is lost. The evad3rs have a stash of several other exploits they could use to put together a 6.1.3 jailbreak, however everything depends on how many bugs Apple fixes with the new firmware. In the meantime, those who have already jailbroken up to iOS 6.1.2 can continue to use Cydia as long as they don't upgrade.
If you're interested in jailbreaking your iPhone the time to act is now. With iOS 6.1.2 installed your device can still be jailbroken. Jailbreaking allows you to install several customizations, tweaks and apps that are not available on the App Store. Not only is it legal, but jailbreaking is free. Of course, some developers charge for their apps and tweaks. You can learn how to purchase and install Cydia packages right here.
For those who are interested in ensuring they can restore to current iOS 6.x firmware and jailbreak in the future, we highly recommend saving SHSH blobs for protection. Apple will stop signing iOS 6.1.2 when the public release of iOS 6.1.3 hits, meaning the door to jailbreaking will be closed. At least until the evad3rs come up with the next solution.
As long as there has been an iPhone, there has been a contest between Apple and the jailbreakers. There's still time if you're interested in jailbreaking, but iOS 6.1.3 could mean a lot of work is in store for the evad3rs towards a future jailbreak. To
jailbreak your iOS 6.x device with evasi0n follow these instructions
.