Submitted by Bob Bhatnagar on
Thanks to pod2g and the iPhone Dev-Team it's now possible to jailbreak the iPhone 4 and all models of the Phone 3GS untethered. Although iPhone 4S and iPad 2 owners are still waiting for an A5 jailbreak, all iOS devices running iOS 5.0.1 with A4 hardware can now be jailbroken untethered. This includes the original iPad, iPod touch 3G and iPod touch 4G.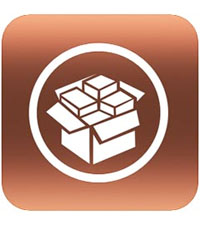 Using redsn0w to jailbreak is a straightforward process, and will install the Cydia app store on your device. This opens up a whole new world of tweaks and apps to improve your iPhone experience and customize operation. Be sure that before you proceed with the instructions, you have installed the iOS 5.0.1 firmware update.
Please note that if you are an unlocker you must update to iOS 5.0.1 with a custom IPSW file. Never update your firmware using iTunes if you need to preserve your current baseband version.
If your iPhone already has a tethered jailbreak, you can install a Cydia package named Corona 5.0.1 Untether instead of using redsn0w. For those with hybrid iOS 5.0/5.0.1 jailbreaks the Dev-Team recommends a clean restore to iOS 5.0.1 then a redsn0w jailbreak.
Here are instructions on how to jailbreak your iPhone 4 or other A4 device:
1. Make sure your iPhone has iOS 5.0.1 installed. Check this under Settings -> General -> About -> Version.
2. Plug your iPhone into the computer, then turn it off.
3. Download the redsn0w software to you computer. Download links can be found for Mac OS X and Windows on the iPhone Dev-Team blog.
4. Unzip the software and run the redsn0w application.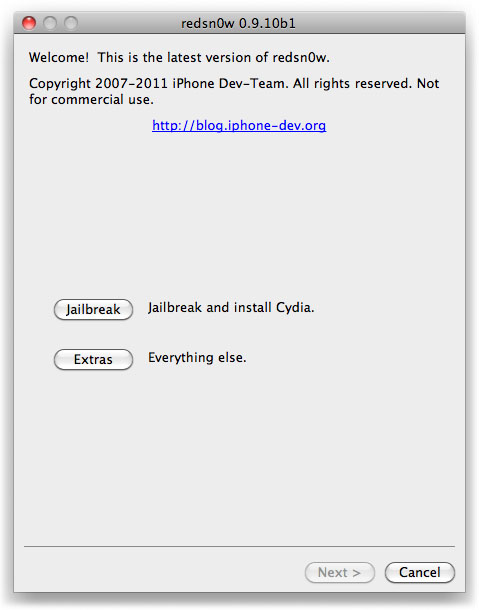 5. Click the Jailbreak button.
6. Redsn0w takes you through the process of putting the iPhone in DFU mode. If you miss a step press Back to start over.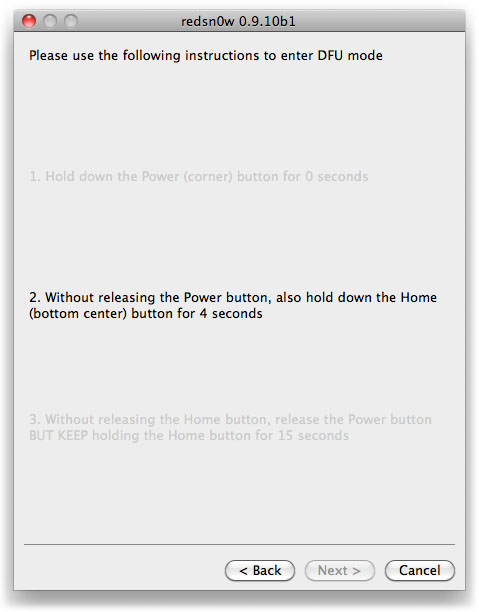 7. When in DFU mode redsn0w will automatically detect your iPhone then reboot the device.

8. When redsn0w says "Please select your options" make sure the Install Cydia box is checked and click Next.
9. The iPhone will reboot, then the jailbreak process will continue to take place on the device.
10. Your device is now jailbroken.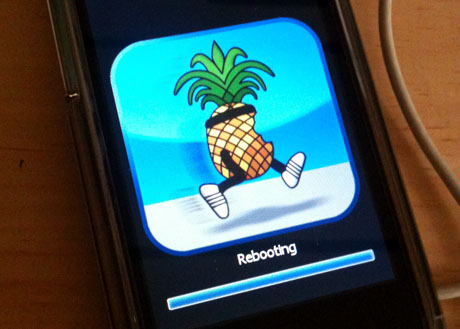 11. When first running Cydia (the jailbreak app store) the program initializes, which could take a few minutes. After this is done, navigate to Changes and tap Refresh in the upper left hand corner. This will get an updated list of packages.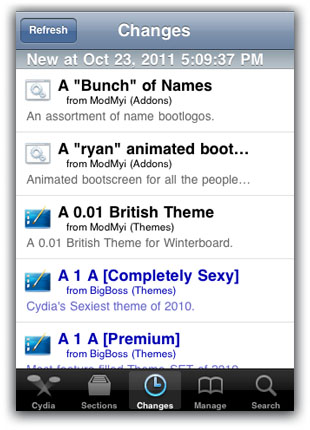 Your existing Apple App Store apps and iOS 5.0.1 settings remain on your jailbroken iPhone after the redsn0w jailbreak process is complete.