Submitted by Bob Bhatnagar on
Luckily for jailbreakers, Apple has yet to fix the exploit used in the latest versions of redsn0w and PwnageTool from the iPhone Dev-Team. This means the software can be used to jailbreak iOS 4.3.3 untethered on all current Apple mobile devices that support the firmware except for the iPad 2. The exploit comes courtesy of developer @i0n1c and marks the first time that three successive firmware updates from Apple have not plugged an existing jailbreak hole.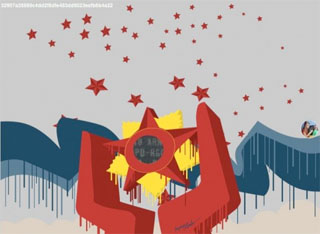 Geohot's limera1n bootrom exploit is also used by Dev-Team to inject the jailbreak. The latest version of redsn0w is 0.9.6rc15 and remains the simplest way to jailbreak a supported iOS device using either Mac OS X or a Windows computer. More information along with the install files can be found at the Dev-Team Blog. PwnageTool has also been adapted for iOS 4.3.3 and is currently available for Mac OS X users.
Dev-Team mentions that they have included support to enable new multitasking gestures on the iPad, such as multi-finger swipes that replace home button actions. When it comes to the iPad 2, they are hard at work to develop a jailbreak solution for the device. Apple surprised everyone when they fixed an iPad 2 exploit discovered by @comex within days. As a result, the Dev-Team and its colleagues are keeping the project under wraps until a final version is ready for release.
As we have seen before, unlockers using ultrasn0w must be careful and follow specific instructions from Dev-Team to avoid losing this capability on their devices. Ultrasn0w has been updated to version 1.2.3 to support iOS 4.3.3 and earlier firmware versions.
The Dev-Team Blog first announced a jailbreak for the iPhone OS 1.1.4 three years ago, and remains the authority on stable iPhone jailbreak releases. Thanks to a recent decision by US courts, jailbreaking has won an exemption from the Digital Millennium Copyright Act (DMCA), encouraging independent software developers to use the iPhone as a development platform. Users can download third-party software from the Cydia app store after jailbreaking.