Submitted by Frank Macey on
Next week, users of the Starbucks iPhone app will notice significant improvements to their coffee buying experience. The company has revealed that enhancements to the app are in the pipeline and will be released in a March 19 update.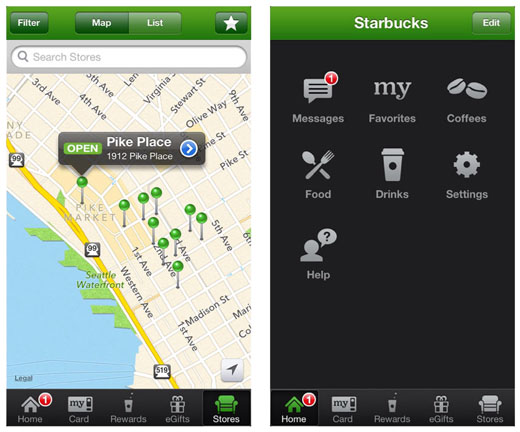 Customers in the US, UK and Canada will be able to leave their barista tips directly from the iPhone at over 7,000 Starbucks locations. Considering that Starbucks reports over 11 percent of all transactions now occur using a mobile device, baristas must be happy to hear that generous customers can easily deliver a gratuity without cash.
In addition to the digital tipping feature, Shake to Pay makes it even easier to access a personal Starbucks Card bar code. Shaking the iPhone while the Starbucks app is open to any section will immediately display the code to facilitate a transaction. Besides these two practical enhancements to the app, aesthetics will also get an iOS 7 inspired overhaul. The user interface has also been improved and streamlined.
Starbucks app users will continue to enjoy other features as well. Besides mobile payment and digital tipping, users can reload their Starbucks Card balance, check Starbucks Rewards status, and send gifts to family and friends. Finally, the iOS app provides easy access to maps of Starbucks locations, making it easy to get your caffeine fix.
Check out the
free Starbucks iPhone app on iTunes
. iPhone users can also use Passbook to access their Starbucks account. With Passbook, the account holder's mobile Starbucks Card appears automatically on the iPhone after entering a Starbucks location.