Submitted by Marshall Walker on
NPR today announced that it has become the first news provider to join iTunes Radio. The 24-hour stream will include national newscasts, stories from Morning Edition and All Things Considered, plus other previously recorded programming, according to blog post.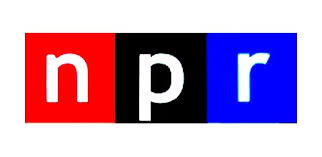 This is the first non-music station offered by iTunes Radio, and it is unclear if Apple plans to add more talk radio stations in future. It is also unknown how Apple and NPR are going to share the revenue brought in by ads. Apple normally pays recording artists for the rights to use their music on the ad-supported streaming service.
iTunes Radio was recently launched in the US alongside the release of iOS 7. It is a music streaming service, much like Pandora, that offers users access to more than 250 DJ-curated and genre-focused stations. Users can create and customize their own stations based on their taste or listen to the already programmed ready-to-play stations like "iTunes Top 100 Country".
iTunes Radio is available on all devices running iOS 7 or later.