Submitted by Anders Batten on
Apple helped put digital music on the map with the iPod in 2001, but according to Nielsen SoundScan, iTunes music downloads have fallen for the first time since the device's release. This is most likely due to the rise in popularity of free music streaming services such as Pandora and Spotify. Apple released its own streaming service in 2013 to compete with its competitors, but iTunes Radio hasn't seem to put a dent in the now crowded music streaming market.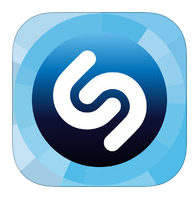 According to Bloomberg, Apple is now working with Shazam Entertainment Ltd. to create a "song-discovery feature" which will allow iOS users to identify a song and its artist while using their iPhone or iPad. Shazam is known for its popular free music recognition iOS app that also identifies music and TV.
The new song ID system will be integrated into iOS like Twitter and Facebook so users do not have to download a separate app, according to Bloomberg's sources. The anonymous tipsters said one way users will be able to access the service would be through Apple's voice assistant Siri.
Apple is also reportedly considering making iTunes Radio a stand-alone app instead of requiring users to access it through iTunes.