Submitted by Chad Shmukler on
Macworld 2008 is here and underway, and although nothing exciting has been announced just yet (the vent is still in it's kickoff stages), there's already something worth talking about. Even though you aren't able to see the keynote live without press privileges and a plane ticket - you will be able to see the keynote shortly thereafter.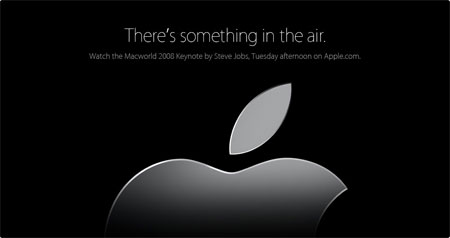 A new announcement on Apple.com informs viewers that the keynote address by Steve Jobs at this year's Macworld Expo will be available for viewing online later this afternoon on Apple.com. There's no indication of exactly what time, but odds are it will be available shortly after the live keynote.
As the expo clicks along here, we've now seen the announcement of an afforable, portable AirPort connected hard drive. What else will come as MacWorld 2008 lumbers on? An ultra-portable new array of Mac notebooks? The announcement of a 3G iPhone?
Stay tuned for more.