Submitted by Bob Bhatnagar on
iPhone OS 3.1 beta versions have already been seeded to developers, meaning an update for the general public is imminent. Apple released iPhone OS version 2.1 only a month after 2.0 was made available last year.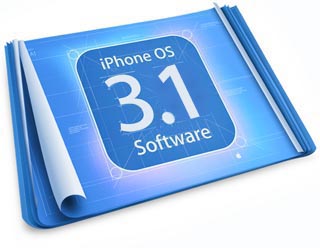 The iPhone 3GS hit store shelves on June 19th running iPhone OS 3.0, and reports have indicated that millions of iPhone 3G and original iPhone owners have already upgraded their operating system. The new version includes 46 security fixes and new features such as copy and paste. So will it be worth upgrading again so soon?
Here's the list of changes and improvements coming to iPhone OS 3.1:
OS Features
Non-destructive video editing. Trimmed files can be saved as a copy.
Voice control will work over Bluetooth headsets.
The iPhone vibrates when home icons are wiggling and movable.
Safari has a new Fraud Protection toggle.
MMS is enabled! Except that AT&T still doesn't support it.
Phone numbers can be pasted into the dialer and letters are automatically translated to numbers.
Boot and shutdown times are faster.
Developers
There are over 10 new OpenGL 3D modeling features.
New APIs have been added to allow developers access to video functions.
Another one for developers: Quartz has been improved.
Fixing Bugs
The problem of wrong icons representing apps is fixed.
Problems with corrupted files in broken camera rolls are fixed.
Apple is working on a fix for a major security flaw in SMS.
According to reports, few iPod Touch owners have sprung for the $9.95 cost of iPhone OS 3.0. Luckily for iPhone owners there is no charge for OS 3.0 or 3.1.