How do I delete a news source / mute an author on Flipboard?
UPDATE: It turns out some authors can't be muted. Here's why according to Flipboard Support: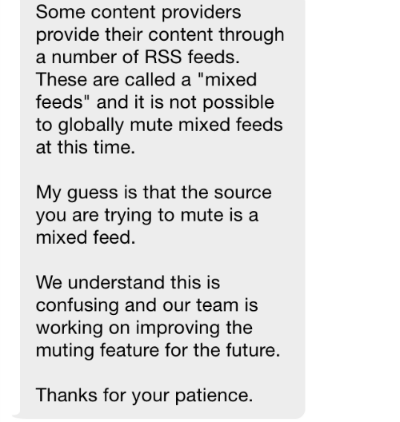 Flipboard allows you to customize your profile with subjects you're interested in, but it does not allow you to select what websites and news sources make up your feeds for individual categories or "boards". Luckily you do have some control over the news outlets that you want to read. Flipboard offers the ability to "mute" authors you dislike. Here's how: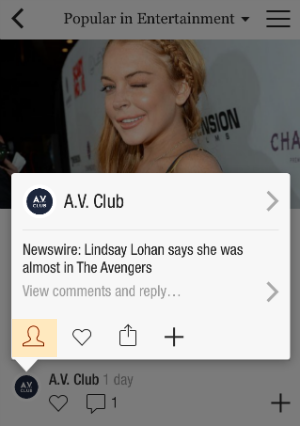 1. Tap the icon or name of the author at the bottom of any article on your Flipboard.
2. Tap the first icon in the pop up box.
3. Select "Mute..."
4. Confirm that you want to mute that author and you're finished.