Submitted by Chad Shmukler on
As expected, Steve Jobs just announced movie rentals via iTunes at this year's Macworld expo. Apple will be partnering with studios such as Warner Bros., 20th Century Fox, Paramount, Sony, Disney, and more. According to Jobs, the service will feature not only great first run titles, but a library of past favorites as well.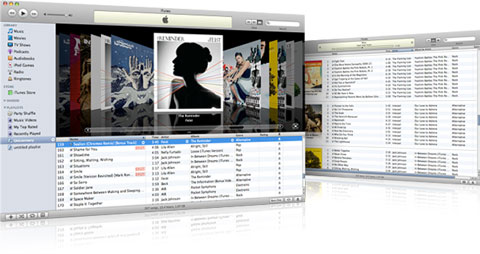 New releases will cost $3.99 (USD), while older flicks will come at a cheaper $2.99. Once a film is rented, the viewer will have up to 30 days to watch the film he or she rented. So, if you rent a film only to find out that something has come up and you won't be able to sit down with your popcorn and soda to view it, no worries. Once you start viewing, however, you'll have 24 hours to finish watching (similar to most cable or satellite television movie rental services).
Another great convenience of the service is the ability to watch your rental on any one or multiple devices. Watch the film on Apple TV, watch it on your iPhone or iPod. It's all good. The best part? If you don't finish your movie on Sunday night, you can stop it, transfer it to your iPhone and watch it on the train on your way to work (as long as it falls within the 24 hour rental period).
According to Jobs, the service is FAST too, reportedly after selecting a rental - video will begin streaming in 30 seconds or less. Not bad.
iTunes video rentals will be available as of today through a soon-to-be-released iTunes update.
[via Engadget]