Submitted by Frank Macey on
It wasn't too long ago that music fans were trading cassette tapes of their favorite tracks. The days of manually dubbing songs and writing artist information on the tiny insert of a cassette case may be long gone. Despite this, the concept of gifting a custom album could return with a vengance if Apple implements their patent titled Digital Mixed Tapes.
It wouldn't take much for Apple to add custom album creation to the existing iTunes store. In the patent application, a process is described where the mixtape creator can not only select tracks, but playback attributes can be defined to control the experience of playback and delivery of track information. Sending the album results in a notification to the recipient, who can accept or reject the digital mixtape.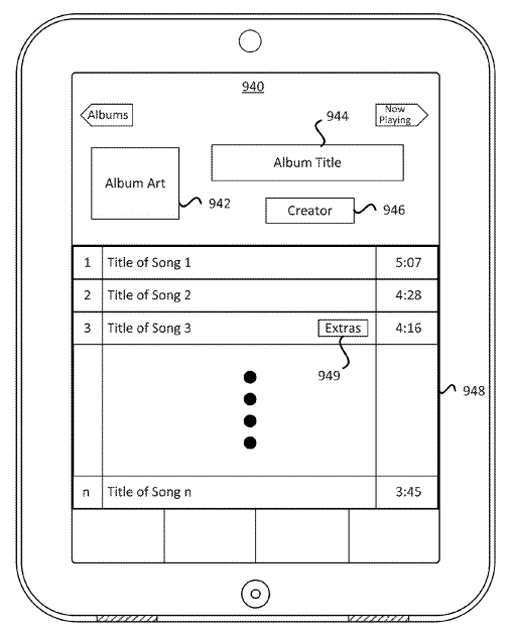 Of course, the mixtape creator would be charged via iTunes for the tracks sent upon acceptance. What's interesting is that the existing mixtape can be re-gifted to someone else by the recipient.
These custom digital mixtapes could also contain other media besides just audio. iBooks or photos may be inserted for display during playback of a particular tune, which would make the digital mixtape even more unique. It remains to be seen if Apple will add this functionality to iTunes or Apple Music in the future.