Apple today released its Q2 FY 2014 (ended March 29, 2014) earnings report, and the numbers did not disappoint. Tim Cook spoke glowingly of the better-than-expected performance, "We're very proud of our quarterly results, especially our strong iPhone sales and record revenue from services." Almost all numbers were up, only iPad and iPod sales fell.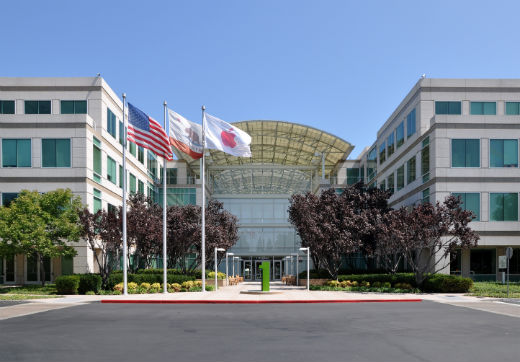 Apple posted a $45.6 billion quarterly revenue and a quarterly net profit of $10.2 billion, or $11.62 per diluted share. These numbers are up from last year's Q2 results, which were $43.6 billion, $9.5 billion and $10.09 respectively. The quarterly gross margin increased from 37.5 percent a year ago to 39.3 percent. Not only did this quarter outperform last year's Q2, but it also outperformed Apple's disappointing Q2 guidance, which caused a dip in stock prices in late January. The
guidance called for revenue between $42 and $44 billion and a gross margin between 37 and 38 percent. Strong iPhone sales paved the way for the positive Q2 earnings report.
Apple sold 43.7 million iPhones, compared to 37.4 million sales a year ago, which makes it the iPhone's third best quarter to date, and puts it well ahead of analysts' expectations of ~38 million. The company also sold 4.1 million Macs, which is right around expectations. Both the iPod and iPad had disappointing numbers with the iPod selling 2.75 million units, down 51 percent from the year ago quarter. The iPad sold 16.35 million units, which is down 16 percent from a year ago, but still makes for its fifth best quarter to date. This comes in even lower than analysts' pessimistic estimates of 19.3 million sales.
Along with the Q2 earnings report, Apple issued Q3 FY 2014 guidance. Here's what to expect for the next quarter:
revenue between $36 billion and $38 billion
gross margin between 37 percent and 38 percent
operating expenses between $4.4 billion and $4.5 billion
other income/(expense) of $200 million
tax rate of 26.1 percent
Apple's third quarter will end sometime in late July.