Billionaire hedge fund trader Carl Icahn has increased his holdings in Apple (NASDAQ: AAPL) by 2.8 million shares - about $1.65 billion, according to a Security and Exchanges Commission filing. The move brings his stake in the company up to a total of 7.5 million shares which, as of this writing, is worth just under $4.5 billion.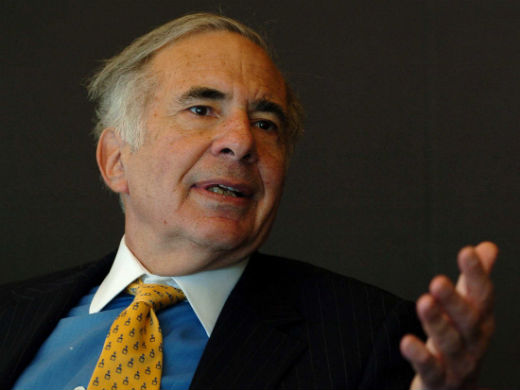 Icahn has been quite vocal recently about what Apple should be doing, namely buying back shares. In January he purchased $500 million worth of shares and tweeted, "Just bought $500 mln more AAPL shares. My buying seems to be going neck-and-neck with Apple's buyback program, but I hope they win that race." Whether on account of Icahn's pressure or not, Apple did indeed expand its stock repurchase program last month, announcing that its board had authorized up to
$90 billion to be allocated for share buybacks.
In addition to expanding the capital reinvestment program, Apple announced that it would increase dividend payouts by 8%, bringing the dividend per share to $3.29, payable May 15, 2014. Also, the shares will undergo a 7 to 1 split in June. All shareholders as of closing time on June 2 will receive six shares for every one they own. Trading will begin on a split adjusted basis on June 9.
Icahn's recent buy was recorded in March, before Apple made any of these announcements. He is clearly bullish about Apple's future, as he has doubled his stake in the company over the past few months. When an investor as experienced and successful as Icahn doubles down, take note, it probably means good things.