Since its debut in 2011 with iOS 5, Apple's iMessage has been a convenient way to message other iOS device users (and only other iOS device users). It allows for unlimited free messaging via Wi-Fi and has additional features such as read receipts. This is all well and good unless you decide to switch to a non-iOS phone, at which point messages start getting lost in the system.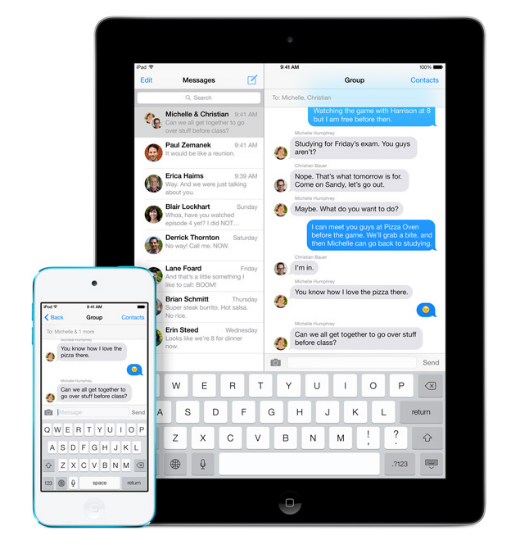 The iMessage system works by intercepting text messages, identifying the recipient (via phone number) and determining whether or not their device operates on iOS. If so, the text is re-routed through Apple's servers and sent as an MMS rather than as a standard SMS through the wireless carrier. The problem arises when someone
changes to a non-iOS phone and keeps their phone number. The system still associates the number with an iOS device, so incoming texts from other iOS devices are still sent as iMessages, and thus irretrievable by Android, Windows or other non-iOS phones. A recent glitch with Apple's servers exacerbated the problem, rendering Apple's go-to remedy ineffective.
The problem has been known for some time, but now a California woman has filed suit against the company and is seeking class-action status. She recently switched to an Android phone and claims that she hasn't received thousands of text messages. The suit claims that customers who decide to switch to non-iOS phones are "penalized and unable to obtain the full benefits of their wireless-service contracts." Furthermore, it claims that the iMessage system violates California's unfair competition law and interferes with customers' contracts with their wireless carriers.
Apple has not formally commented on the litigation, but has acknowledged the issue and said that a fix is in the works, though it didn't give a timetable for it.
In the meantime, consumers can avoid the problem by turning off iMessages, then unchecking their numbers on any other iOS devices they use to message, before switching to a new device. This doesn't guarantee a seamless transition though, and Apple urges customers who are experiencing problems to contact AppleCare.