Submitted by Frank Macey on
For a limited time Apple customers can get any online purchases shipped absolutely free. The sale is running until May 29, giving shoppers a few days to pick up gifts for Dads and Grads. Normally shipping costs a few extra bucks unless the order exceeds $50.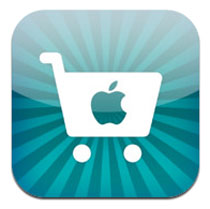 In that case, shipping is free anyway. For smaller orders or items that don't exceed the $50 threshold, now is the time to buy. Apple has run similar free shipping events in the past, usually around major shopping holidays and the like.
Apple is now the second largest online retailer, behind only Amazon in worldwide sales. Apple has been expanding its online retail operations, even as Apple stores continue to open in various locations around the globe. Website design and the online refund process have both seen recent tweaks to improve service.
While Apple's data centers already use renewable energy, the company recently announced that its retail stores would make the switch. Half of the company's 254 retail locations in the US are already powered by renewable energy sources.