Several weeks of rumor, anticipation and speculation finally came to a close today when Apple (NASDAQ: AAPL) formally announced in a press release that it will indeed acquire Beats Electronics, along with the Beats Music subscription service, for $3 billion.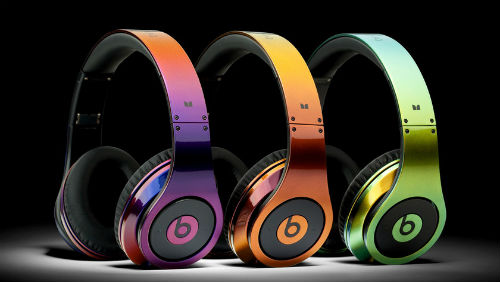 As part of the deal, Beats co-founders, Dr. Dre and Jimmy Iovine will join the team in Cupertino in as yet undisclosed roles. According to Iovine, "I've always known in my heart that Beats belonged with Apple... The idea when we started the company was inspired by Apple's unmatched ability to marry culture and technology. Apple's deep commitment to music fans, artists, songwriters and the music industry is
something special." In affirmation of Iovine's praise, CEO Tim Cook described Apple's commitment: "Music is such an important part of all of our lives and holds a special place within our hearts at Apple... That's why we have kept investing in music and are bringing together these extraordinary teams so we can continue to create the most innovative music products and services in the world."
Beats Electronics, which launched in 2008, produces high end audio equipment, including the popular "b" headphones that are so commonly found covering pop and sports icons' ears. Beats Music, which just launched in January, is a subscription streaming music service along the lines of Pandora and Spotify.
The two companies will be acquired for $3 billion - $2.6 billion for the initial purchase price and approximately $400 million that will vest over time. Apple expects the transaction to be finalized some time in Q4 fiscal 2014.