After opening at $118.81 on Monday last week, Apple (NASDAQ: AAPL) shares fell over the next five days to close Friday at $115.00. This happened despite record Cyber Monday sales. According to analytics firm Custora, Sales were up 15.4% and 21.9% of orders came from mobile devices. Of those, iOS devices accounted for 78% of orders while Android accounted for only 21.6%.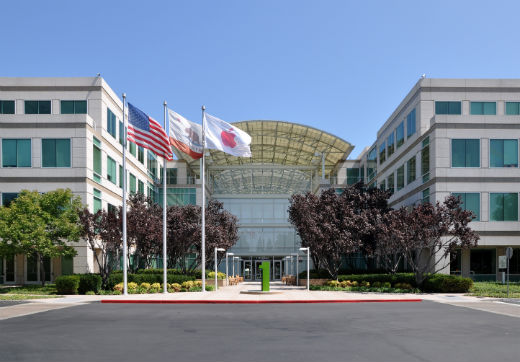 Analysts are still bullish, despite the first slump in months. Several firms increased their target prices over the course of the week. On Tuesday, Canaccord Genuity raised its target price to $135 due to continued high demand for both iPhone 6 models, and a higher average selling price of $700, due to demand for more storage.
On Wednesday, JMP Securities analyst, Alex Gauna, raised his firm's target price to $150 from $135. He believes this quarter will be huge for Apple in both iPhone and, to a lesser extent, iPad sales.
Barclay's also upped its target price from $120 to $140 on Wednesday. The British bank believes high demand for the iPhone 6, the debut of the Apple Watch and the introduction of new services like Apple Pay will greatly expand the company's margins.
Thanks to the iPhone 6 launch, Apple saw a huge boost in iOS market share during the last two weeks of the third quarter. According to Kantar Worldpanel,
iOS market share reached or surpassed 40%
in the U.S., Japan, Australia and the UK.
On Friday, Apple was denied its appeal to dismiss a class action lawsuit brought by 21,000 California based employees that claims Apple denied them work breaks that are required by law.
As part of its 85th anniversary issue, BusinessWeek took a look at the most "disruptive ideas" over the past 85 years and ranked Apple 10th. Google was ranked 6th.
According to Reuters, the iPod anti-trust suit against Apple, in which the plaintiffs are seeking $350 million, could balloon to over $1 billion in damages, due to anti-trust laws that automatically triple the amount.