Due to criticism of its recent lack of innovativeness in marketing, Apple (NASDAQ: AAPL) has decided to start its own marketing division. The company has already hired a lot of talent recently, including Beats co-founders Dr. Dre and Jimmy Iovine, Burberry CEO Angela Ahrendts and branding agency Wolff Olins CEO Karl Heiselman among others, all of whom could prove valuable to a marketing team. For now, the in-house team will compete with long time marketing partner TBWA/Media Arts Lab.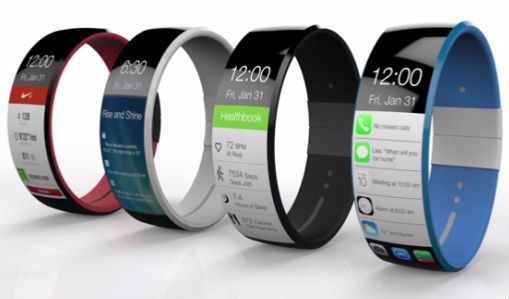 Following the stock split, investment bank RBC Capital Markets last week raised its price target to $100 per share, which puts it near the company's all time high of $100.30. This is up from its previous price target of $96.
UBS analyst Steve Milunovich wrote in a note to investors that he believes Apple's so called "iWatch" will retail for $300 and will probably debut some time before the holiday season, possibly in late October. He believes it will be popular enough to match iPad sales, which were 19.5 million in its first year and 47.6 million in its second year.
In a related item, BMO analyst Keith Bachman predicted that Apple will sell iWatches to at least 10% of current iPhone users. With an estimated 335 million iPhone owners by the end of 2014, Bachman believes Apple will sell 33.5 million iWatches in 2015.
Reuters
reported last Tuesday that top Senate Democrats and Republicans were discussing the idea of a one time tax break for companies repatriating foreign held capital. Apple currently holds an estimated $158 billion overseas and would benefit greatly from this.