The rumor mill has been churning out questionable "iWatch" speculations and forecasts for some time now. That the product exists and will launch within a year seems a certainty at this point. If it does launch later this year, UBS analyst Steve Milunovich believes that it could match the iPad's success, selling 21 million units in 2015 and up to 36 million during the following year.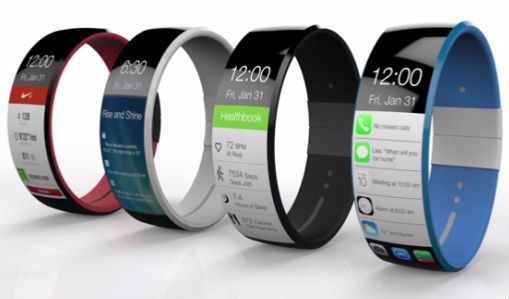 In a note to investors obtained by AppleInsider, Milunovich writes that, with a projected retail price of $300, the iWatch could see margins of around 25% at launch time, increasing to the low 30s over several quarters. He estimates sales
could add $6.5 billion to Apple's (NASDAQ: AAPL) projected 2015 revenue and $11 billion to 2016's.
Milunovich noted that the first iPhone only sold 5.4 million units in its first year, but it quickly gained popularity, which led to an outstanding iPad debut - 19.5 million units in its first year and 47.6 million in its second. Likewise, he expects iWatch sales to benefit from the popularity of Apple's other devices: "We expect iWatch sales to roughly track iPad unit sales — similar penetration rates would mean higher sales... iWatch might do better because the customer base is larger than when iPad launched and the ASP might be less." He admits that a wearable device might not suit everybody, and that could be a potential downside.
As for a launch date, last week
re/code
obtained information that Apple is planning an October event to show off the device and possibly launch it. This falls in line with Milunovich's thoughts: "We are more confident that Apple will be introducing the iWatch before the holiday season following WWDC's introduction of HealthKit, recent healthcare hirings, the acquisition of LuxVue Technology, and positive comments from Eddy Cue at the Re/Code Conference."