With iPhone 6 and iWatch excitement at a feverish level, Apple shares (NASDAQ: AAPL) once again closed the week at an all time high of $102.50. The buzz continued over the weekend as after hours trading led to a $103.06 opening price on Tuesday morning. At the time of this writing shares have been as high as $103.74.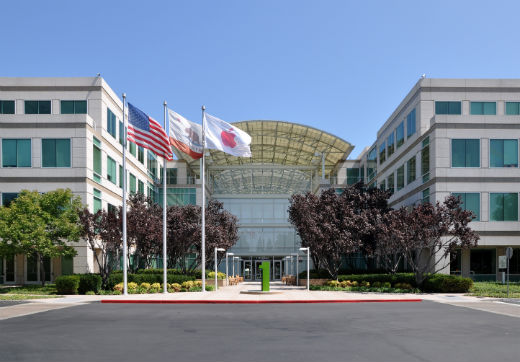 The excitement stemmed from Apple's official announcement of a September 9th event in which the company will debut its flagship iPhone 6, as well as the iWatch (which, by the way, is not officially called the "iWatch" at this point). The event will be held at the Flint Center for the Performing Arts in Cupertino, which is a departure from the company's normal venue, the Yerba Buena Center in San Francisco. It will start at 1 PM Eastern, 10 AM, Pacific.
Though Apple plans to announce its wearable device next Tuesday, it looks as though the many recent rumors of its actual shipping date being pushed back until early 2015 may be true. "Sources in position to know" told John Paczkowski of re/code that it wouldn't be shipping anytime soon.
There has been no shortage of rumors claiming that the iPhone 6 will be equipped with an NFC chip, and last week, French site nowhereelse posted purported pics of the iPhone 6 logic board that show NFC hardware. NFC chips will allow users to make secure payments from their phones at retail locations supporting the technology.
The ongoing saga of the Apple vs. Samsung patent dispute continued on Wednesday when U.S. District Course Judge Lucy Koh
denied Apple's motion
to ban Samsung's patent-infringing products from sale in the U.S. Apple sought the ban on top of the $119.6 million it was
awarded by a jury
in early May.