Submitted by Marshall Walker on
As expected, retailers and mobile carriers are reducing the price of the latest generation Apple products in anticipation of the release of the iPhone 6 and second-generation iPad Air. Walmart got the ball rolling by permanently slashing the price of the iPhone 5c to $29, and the iPhone 5s to $99, and now Verizon Wireless is following suit.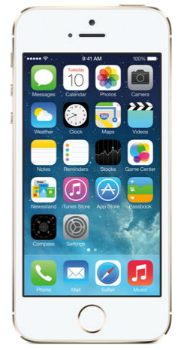 Verizon customers can nab the 16GB iPhone 5c for only $99 when agreeing to a new two-year contract. The 50% off deal is available now available through VerizonWireless.com. This of course means you will be stuck with the iPhone 5s after the new iPhone 6 model is released in a few months.
Target is giving away a $100 gift card with the purchase of any iPad Air or iPad mini with Retina display model. This includes any storage capacity and both WiFi-only and cellular versions. This is one of the best iPad Air deals we have seen since the tablet was released. This offer is available through Target.com and expires on 7/12/2014 at 11:59pm PST.