Submitted by Frank Macey on
This week Verizon launched new data plans along with reduced pricing on select plans for a limited time. There are now 12 shared data amounts to choose from, starting at 500 MB and going up to 20 GB. According to Re/code, the move was associated with a graphic depicting the move as a price cut.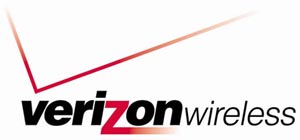 Company representatives have downplayed calling the revised plans a discount, instead framing the plans as delivering additional data for the same cost. In any case, the battle for mobile subscribers has escalated with T-Mobile and Sprint challenging the largest carriers in the market to lower data plan pricing and add features. AT&T recently launched Rollover Data, responding to T-Mobile's Data Stash.
Here's a breakdown of the new Verizon data plans:
Verizon Shared Data Plan Savings (Monthly)
500 MB: $20
1 GB: $30 [$10 off]
2 GB: $40 [$10 off]
3 GB: $50 [$10 off]
4 GB: $60 [$10 off]
6 GB: $70 [$10 off]
8 GB: $85 [$5 off]
10 GB: $100
12 GB: $110
14 GB: $120
16 GB: $130
20 GB: $140 [$10 off]
Taking advantage of these deals is not automatic. Existing Verizon customers can enjoy the price breaks or increase shared data amounts by logging into
MyVerizon
and selecting a new data plan. New customers switching from another carrier will get a $100 bill credit from Verizon, also for a limited time.