Submitted by Frank Macey on
AT&T fired another salvo in the ongoing battle between mobile carriers today. Responding to T-Mobile's Data Stash announcement, AT&T launched Rollover Data. Long-time AT&T subscribers will recognize the Rollover concept, which was applied to voice minutes in older calling plans. Rollover Data makes it possible to carry over an unused data allotment into the following month.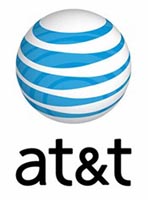 This can help prevent overages and additional costs for eligible customers. The Rollover Data is shareable between devices, and will expire at the end of the rollover month if not used. The entire cycle begins again with each billing period. Rollover Data is set to begin on January 25, but what plans are eligible for the feature?
AT&T states that 50 million customers will be eligible for Rollover Data. Anyone with an AT&T Mobile Share Value plan will automatically be signed up for the feature on the start date. There is no call to AT&T or visit to the website required to enroll. Just remember, the Rollover Data does not continue to accumulate like Rollover minutes did, it must be used within the next billing period.
The Rollover Data balance can be viewed on the myAT&T iOS app or in online account management. Note that any changes to an existing Mobile Share Value plan will forfeit any Rollover Data balance on the account. Also, unused additional data resulting from a data plan overage is not included in the Rollover amount.
While the T-Mobile Data Stash doesn't expire for 12 months, AT&T's offering will still add more flexibility for Mobile Share Value Plan users later this month. Recently, AT&T offered 10GB plan subscribers an extra 5GB just for calling within a limited time.