Submitted by Marshall Walker on
AT&T has announced that its new Mobile Share plans will be available starting Thursday, Aug. 23. The carrier has also launched a Mobile Share planner to help families prepare for the upcoming changes if they choose to switch.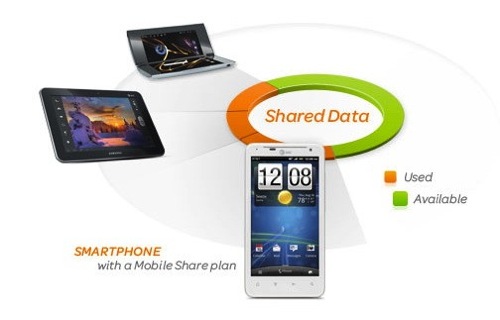 The new plans are designed to help new and existing subscribers share data on up to 10 devices. Users who sign up for the Mobile Share plan will also enjoy unlimited voice minutes, text messages and free mobile hotspot capabilities. Existing members are not required to switch to a new plan, but they can do so without a contract extension. At least one smartphone is required to be part of each AT&T Mobile Share group.
For many users the new plans will not save them money. The Mobile Share program is geared towards people who own multiple devices such as tablets that also require data. The Mobile Share planner can help you estimate if it's worth switching to one of AT&T's Mobile Share plans on August 23.