Submitted by Bob Bhatnagar on
The iOS jailbreak world was rocked this week by news that the popular Cydia repository BigBoss has been hacked. Not only this, but the person or group responsible posted the entire contents of the repo online, including paid tweaks. The stunt by Kim Jong-Cracks comes hot on the heels of an essay by Saurik, the creator of Cydia titled Competition vs. Community.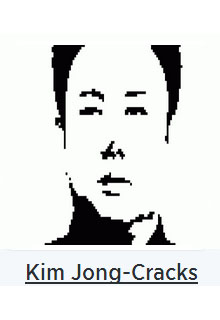 Plastering their "rip" of the BigBoss repo with hash tags such as WhichSideAreYouOn and SupportTheCompetition, the group appears to be arguing for alternatives to Cydia by distributing the hard work of developers' efforts for free. Not only is this a blatant act of piracy, but it's possible these cracked tweaks will be exploited by others to distribute malware or otherwise compromise security.
Cydia creator Saurik told iDownloadblog that the official BigBoss repository remains safe to use:
[The iDownloadblog] article mentions malware being potentially injected into the BigBoss repository; we do not believe this to be the case. Packages in Cydia repositories are cryptographically verified from the repository package index. I have an index of all historic changes to the package indices for default repositories, and have verified that the content on BigBoss did not change in ways that the repository administrators did not expect.
While Saurik's essay may have made some waves in the community, jailbreakers should steer clear of installing pirated apps from Kim Jong-Cracks. Besides obvious security concerns, It's difficult to see how ripping off an entire repository advances any meaningful cause for jailbreaking, even for those who disagree with Saurik's essay.
Optimo
, the manager of BigBoss has yet to comment on the attack. Stay tuned as the situation develops for more information.