How does Apple Pay work with the iPhone 6 / iPhone 6 Plus?
Apple Pay uses the built-in NFC hardware on the iPhone 6 and iPhone 6 Plus to initiate secure payments using a debit or credit card. Once the iOS 8 Passbook app is configured with credit card information paying at a cash register is simple.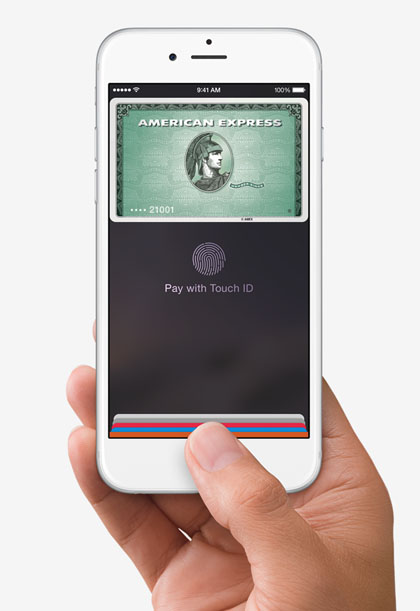 1. Hold your iPhone 6 near the Apple Pay NFC terminal in the checkout aisle, with your finger on Touch ID.
2. A specific beep and vibration will occur to indicate payment is complete.
That's it. No interaction with the iPhone 6 display is required. The transaction is secured by verifying your identity with Touch ID.