Submitted by Anders Batten on
Apple has made it easier for iPhone users to access Apple Pay by double-clicking their Home button. This is a useful feature if you regularly use Apple Pay and other cards in your digital wallet, such as loyalty cards, but it can be annoying if you don't. Accidentally or impatiently clicking your Home button a few times will bring you to the new Apple Pay shortcut instead of unlocking your iPhone. You then need to tap your Home button again to leave the Apple Pay screen then unlock your phone. Luckily there is a way to disable this feature. Here's how:
Open the Settings app on your device.
Select Wallet & Apple Pay
Tap the Double-Click Home Button slider so it is OFF/WHITE.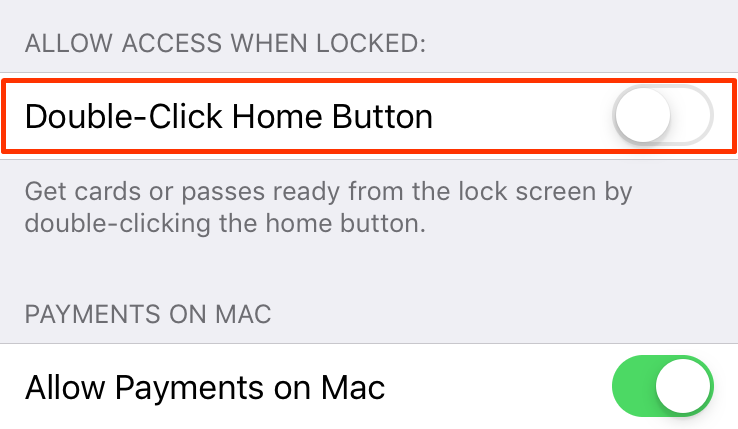 That's it. No more accidentally opening Apple Pay when you meant to unlock your phone.