What technology / standards does Apple Pay use?
Apple Pay uses a NFC (near-field communication) chip in conjunction with Touch ID fingerprint verification, tokenization and an embedded secure element to process payment transactions. The iPhone is designed to interact with any standard EMV (Europay, MasterCard and Visa) contactless point-of-sale terminal.
The logo commonly associated with NFC terminals capable of accepting wireless payments is below.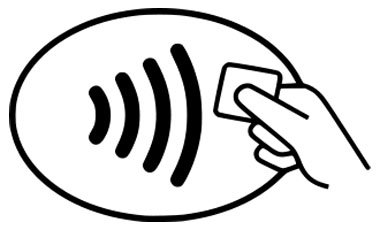 By October 2014, over 220,000 merchants will already be equipped to accept Apple Pay from iPhone-carrying customers.