Does the iPhone 6 have Siri?
Yes, the iPhone 6 and iPhone 6 Plus both offer the Siri intelligent personal assistant.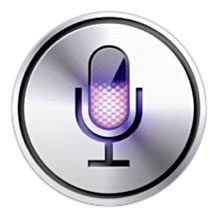 Apple will deliver both iPhone 6 models with iOS 8 installed. A long press of the Touch ID (home) button invokes Siri to start listening for commands.
Siri has been featured on all iPhones since the iPhone 4S.