Submitted by Marshall Walker on
Apple has officially released iOS 8 for the iPod touch, iPhone and iPad. You can update your device(s) over a WiFi connection by navigating to Settings > General > Software Update and choosing to download new software, or you can connect your device to your computer and click "update" in iTunes.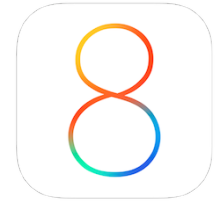 iOS 8 is Apple's biggest update since iOS 7. The update will add tons of new features, like Apple's Health app, to your iPod touch, iPhone or iPad once it is installed. Remember, not all iOS 8 features will be included on older devices, like the second-generation iPad and iPhone 4s, and some are not currently available in some countries. You can see Apple's "iOS 8 Feature Availability" list for different countries here
iOS 8 has not been jailbroken so you need to stay at iOS 7.1.x if you want to keep all your Cydia apps and tweaks. Also don't forget to backup your device with iTunes or iCloud before installing the new software.
Supported Devices
- iPod touch (5th generation)
- iPhone 4s, iPhone 5, iPhone 5c, iPhone 5s, iPhone 6, and iPhone 6 Plus
- iPad 2, iPad 3, iPad 4, iPad Air, iPad mini and iPad mini 2
Other iOS 8 Tips
- iOS 8 requires 5GB of free storage space to download over the air. If you do not have enough you will need to install it using iTunes.
- You need the latest version of iTunes to download iOS 8. To make sure your iTunes is up to date go to the iTunes help menu and click "check for updates."
- A lot of people are trying to download iOS 8 at the same time. If you can wait, then wait. It will be a lot easier to download and install a few days from now.