Submitted by Frank Macey on
The keynote presentation at this year's WWDC is only hours away, but this hasn't stopped ongoing speculation surrounding the event. New banners have gone up at the Moscone Center in San Francisco, all but confirming that iOS 8 will be the star of the show. The banner shows the number 8 in the same typeface used for iOS 7.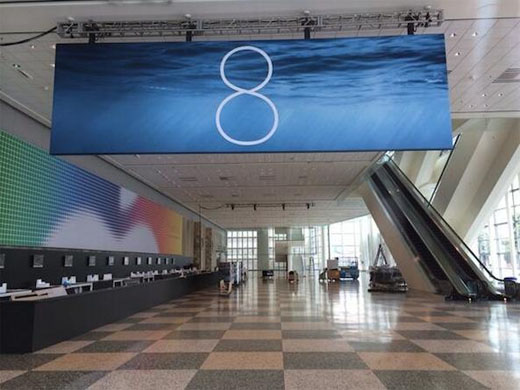 Yet another banner has Mac fans buzzing about the next release of OS X. Scenery from Yosemite National Park has sparked rumors that the next release will be named after the park. This fits the California-themed naming system Apple kicked off with Mavericks at last year's WWDC.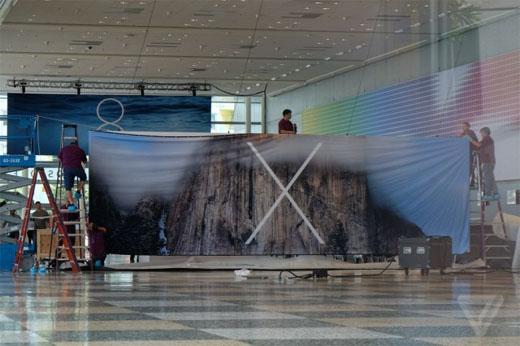 While the purported Healthbook app has already been leaked the rumors are now backed up by several trademark filings found by MacRumors. Terms including Healthbook, Health Book, HealthKit and iResearch were all filed the same day as Apple CarPlay, which is launching this fall. The trademarks have been filed under four international classes, including medical apparatus and jewelry and watches.
Prior
iOS 8 home screen leaks
have shown both Healthbook and Watch Utility apps. Whether or not Apple will announce a wearable device at Monday's keynote remains to be seen, however the
event will be available live streaming on the web
starting at 10am Pacific Time.