Can I update to iOS 8 over the air (OTA)?
Yes, updating a compatible iOS device to iOS 8 can be performed OTA (over the air). This means that iOS can update itself directly on the device, with no computer required.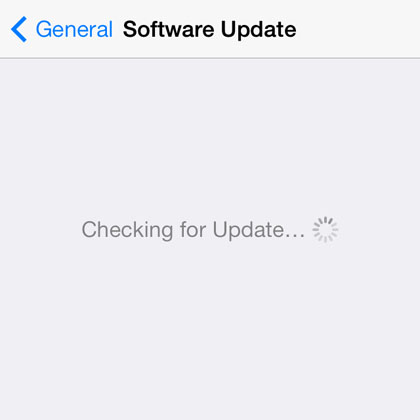 In order to update OTA, there are some considerations:
The device to update must be connected to Wi-Fi, with over 50 percent battery life, or with the device plugged into a USB power source.
Updating to iOS 8 OTA also requires 4.6 GB of free space on the iOS 7 device. Without this amount of free space available, the OTA update cannot proceed.
To get started, navigate to Settings -> General -> Software Update.