Submitted by Anders Batten on
It has been a bumpy start for Apple's Health app, but more developers are getting on board now that all the kinks have been ironed out. For example, Nike has finally updated one of its iOS apps with Health app integration. On Tuesday, the footwear company rolled out version 4.6 of its Nike + Running app with Health app support and other new features.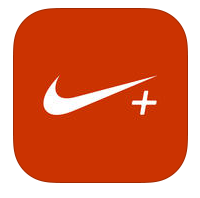 The app now includes a new quick start feature and the ability to swipe in any direction to access your music or running stats. The app has also been updated with elevation tracking for the iPhone 6 and iPhone 6 Plus, and it is now capable of delivering more accurate and detailed running information by tapping into your Health app data. You can view the entire changelog below.
- Expanded features including an updated home screen experience, adding support for elevation tracking, Apple Health integration and enhanced heart rate monitor support for devices like Wahoo's Tickr products.

- Starting your run is easier than ever with the new quick start feature. Simply press and hold the "Begin Run" button and you'll be off in 3, 2, 1! While you are in run, you can also swipe in either direction to control music, view your running stats, and your live map.

- Nike+ Running is now optimized for elevation tracking for iPhone 6 devices. Accuracy may be variable for iPhone 5s and earlier devices

- By accessing your Apple Health data, Nike+ can give you even more detailed information about your run, including heart rate monitor support in-run when using a Bluetooth 4.0 enabled device like Wahoo's Tickr products.
The Nike+ Running app is available for free on the App Store. It supports all devices running iOS 7.0 or later, but you will need iOS 8.0 or later to take advantage of the new Apple Health features. The app also supports third-party Bluetooth 4.0 enabled devices, and it allows you to share your running achievements with friends via Facebook and Path.