How do I open multiple emails at the same time in iOS 8?
iOS 8 has added some useful functionality to the Mail app. You can now minimize an email that you are composing so you can view another email for reference, or begin composing another email. To do this, simply tap and hold the "New Message" title bar until you've "grabbed" it, then drag it to the bottom of the screen. Now you can access other emails or begin composing a new one.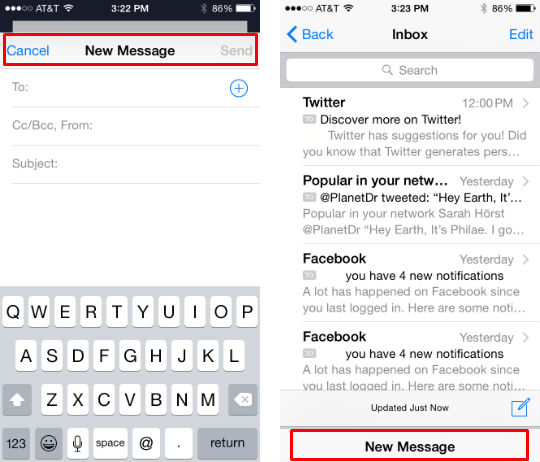 To open it again, just tap on it at the bottom of the screen. If you have multiple emails open, it will look similar to when you have multiple tabs open in Safari.