Submitted by Anders Batten on
Apple added the ability to share your whereabouts with other iMessage users in the release of iOS 8. You can choose to share your current location once via text message or share your location in every text sent for an hour, one day or indefinitely. Here's how to share your location with another person, or how stop sharing your location in case you accidentally enabled the feature: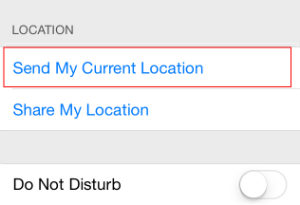 Share your current location one time:
Open your Messages app.
Select the the message thread you want to use (This also works for group messages).
Tap the round i icon in the upper right hand corner.
Tap Send My Current Location.
This will send your current location to the person or to all the people using iMessage in that thread. The "Details" section is also where you can leave a group message, delete another person you added from a group message or change the name of a group message. From here you can also choose to share your location multiple times throughout the day.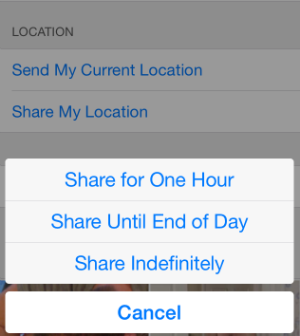 How to share your location for a specific period of time:
From the Details page of any iMessage thread just tap the
Share My Location
option and select
Share for One Hour
,
Share Until End of Day
or
Share Indefinitely
from the pop up box.
You will have to enable Location Services for both of these features to work. Here's how to disable Location Services:
Open your Settings app.
Tap Privacy.
Tap the Location Services panel.
Tap the Location Services slider so it is White / OFF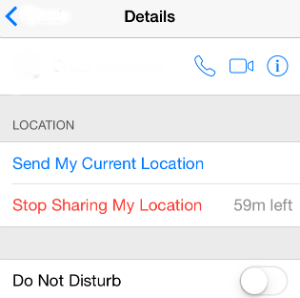 How to stop sharing your location in iMessage:
Tap the round i icon in the upper right hand corner of the message thread that is sharing your location.
Tap Stop Sharing My Location